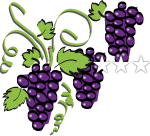 Camping 3 stars swimming pool water park slides | Royan Charente Maritime

Camping near Royan La Palmyre | water park slides: 92m gliding !!!

Camping, leisure and sports activities: Water park, sports area

Camping in Charente Maritime | heated pool with lifeguard in season

Swimming Pool and Water Park & heated monitored season
Camping Les Vignes water park slides and 92 m slide!
Camping Charente Maritime with heated waterpark and pool *...
We draw your attention to the vital need to comply with all safety instructions and the lifeguard's instructions
Our supervisor is required to hold a BNSSA, and your interest you must follow his instructions and recommendations to prevent accidents. For all safety guidelines and schedules in effect during your stay, follow the imperative multiple panels arranged at the entrance and around the park.
Discover our beautiful water park, among the most beautiful water parks campsites Country Royan For your utmost pleasure in season, in hot or even if the sun plays hide and seek with the clouds, enjoy our pool area secure and heated to accommodate large and small campers.
Opening Hours
codes in season (which can be modified according to technical requirements)
paddling pool from 8 am to 7:30 p.m.
Waterslides from 11 am to 12.30 pm and from 15 am to 7:30 p.m.
Park supervised in season but only during the opening hours of Waterslides :
from 11 am to 12.30 pm and from 15 am to 7:30 p.m.
Following requirements DDASS banned shorts
The heated pool and lifeguard *!


Great Pool
Length : 15.50 m
Width : 6.20 m
Depth : 1.22 m
Temperature : 24 to 26 degrees season
Pataugeoire
Length : 6 m
Width : 4 m
Depth : 0.22 m
Température : 24 to 26 degrees season
Water slides in hydro brake
ATTENTION, the use of slides can become dangerous if non-compliance with safety signs.
Minimum age requis : 8 years


Pentaglisse
2 contiguous tracks totaling 21 m each
Sensation of speed and takeoff insured with pretty pictures from your perspective "splashing" arrival!
Spaceglisse
A fun track 50 m laces or water vortex takes you pleasantly
The difference with pentaglisse here is that you can control your speed. Bowl depth arrival 0.40m
Water park | Photos gallery
Camping with water park | Royan La Palmyre Charente Maritime